Moderators: thunderchero, MrVulcan
Does anyone what a Armada 2 has no memort: increase swap file means? I mean did i screw my Armada 2 game up pretty bad...and if so does anyone know how to fix it?
2010 - TED NUGENT FOR GOVRENOR OF MICHIGAN - 2010
---
Lieutenant-Commander

Posts: 1092
Joined: Tue Feb 17, 2004 3:00 am
Contact:
have you added any ships/stations ?
---
Ensign

Posts: 452
Joined: Tue Mar 09, 2004 3:00 am
Location: The Bajoran Wormhole
Contact:
it's a missing quotation mark ( " ) from either a ship or station odf. If it was me...and I know this will take a while..go through every ship and station you have and check to see if any quotes are missing.
Captain Benjamin Sisko of the U.S.S. Defiant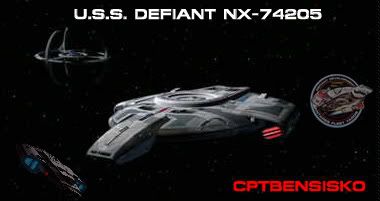 ---
Lieutenant-Commander

Posts: 1092
Joined: Tue Feb 17, 2004 3:00 am
Contact:
---
now that you mention it I have only added one thing to my Armada 2 game, so it shouldn't be that hard to find then. Thanks Guys
2010 - TED NUGENT FOR GOVRENOR OF MICHIGAN - 2010
---
---
Return to "General Modding Discussion"
Who is online
Users browsing this forum: Bing [Bot] and 0 guests