Moderators: MrVulcan, thunderchero
for those who did not like the orig nacelles here is an alternate nacelle design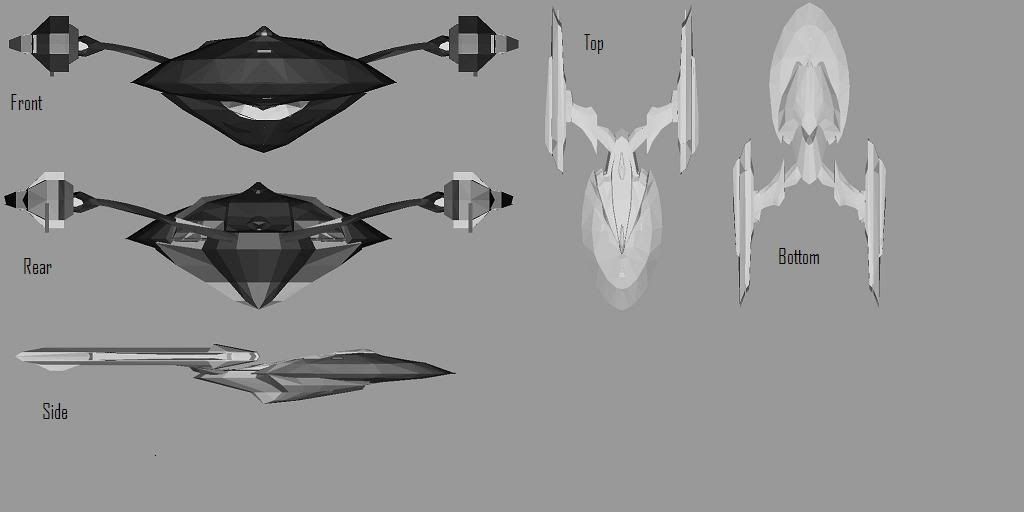 ---
Lieutenant-Junior Grade

Posts: 525
Joined: Thu Oct 07, 2004 2:00 am
Location: Somewhere that couldnt exist but its right over there?
Contact:
Can you convert and HP or give permission to someone who can to make this BC Compatible when it's done and final? Btw I love the ship, the ship just needs to be smoothed over. No offense but the ship seems a bit blocky.
---
no offense taken i give full permision 4 the mesh 2 b used in any way (if a texture was made 4 it i'd like a copy aswell) but you need to ask phantom since i think its gonna b used in this mod (or the orig is depending on ppls preference) but i can not do any other stuff other than armada1 or 2 so a bc cpable modder would need to do it
---
Lieutenant-Junior Grade

Posts: 525
Joined: Thu Oct 07, 2004 2:00 am
Location: Somewhere that couldnt exist but its right over there?
Contact:
Sounds like a sweet plan. =)
---
---
Who is online
Users browsing this forum: No registered users