Moderators: MrVulcan, thunderchero
Pics of the Klingon Fleet's newest recruits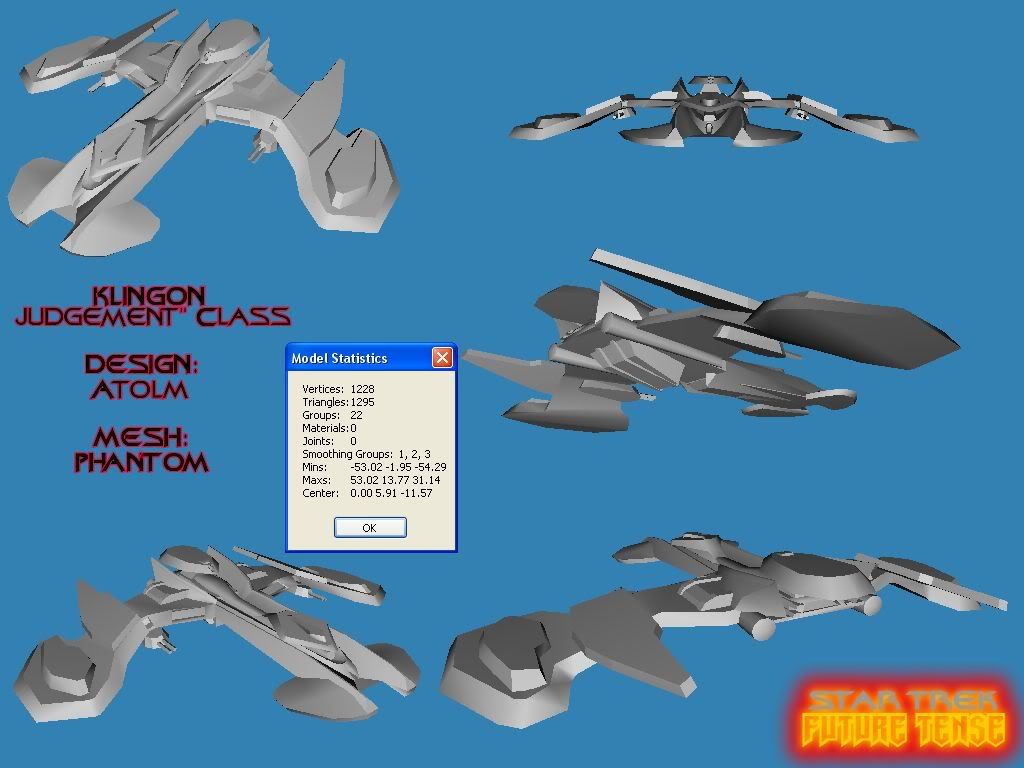 Ad'
---
---
Ensign

Posts: 256
Joined: Mon Jun 09, 2008 2:00 am
Location: In the Shadows...
looks like you put a neigh var and a dreadnought in a blender- and then the blender had a baby.... Hey don't get me wrong, it looks GREAT!
... as a side note, since its the end of the year, are we gonna get an update with the %s on races and such, and are we looking at 2009?
---
Cadet 4th Year

Posts: 196
Joined: Thu Jun 05, 2003 2:00 am
Location: Hanford,Cali
Contact:
AWSOME job DUDE!!
How about a defiant/bop bash together
"He´s dead Jim,you get the tri-corder,I´ll get his wallet."
---
Who is online
Users browsing this forum: No registered users