Firstly apologies in the delays and thanks to all who has been patient. I know it hasnt gone to plan what with more than half of the Future Tense team away leaving Michael and myself left modding. Anyway without knowing when they'll be back. I have short listed the 3 designs I personally wouldnt mind seeing bare the registry 1701-G. These are outlined below. The way I'm going to do this is everyone is going to vote for their favoured design. The winner therefore gets beta.
I'd just like to thank everyone for entering and deciding through these wasnt easy in the slightest as I liked different qualities about every one. The winner will get beta access and their design will feature the registry 1701-G and will be modeled by a member of the Future Tense Team (unless you have the skill to model and in that event we can go on from there).
I have included the following set up. This "poll" will mark the 1st place winner. The closing date of votes will be Friday June 20th, 23.59 GMT. Any votes after this time will not be counted. Once a winner is decided the second place will be decided between Saturday 21st till Friday 27th, 23.59 GMT.
Just to remind you of the prizes. The Winning USS Enterprise designer will get exclusive downloadable access to Future Tense. Namely the completed Beta which is under development with new sod effects and betaing. The winner has one of two options. 1) If they have modding skill they can have access to the Beta upon being hailed the winner and they'll join the Future Tense team of whomever is left and help take it to completion, or 2). The winner will get downloadable access once everything is inplace and we are bug testing the beta. Given the strain on staff at present and to why this is so strained, a fixed date cannot be given at present although with the SOD Future Tense Heirarchy not included, race wise Future Tense is looking at around 70-80% completion.
IMPORTANT:
The winner however must
not
under any circumstance relay download passwords from the beta team servers to anyone else, nor can you give the beta to other people or parties. You can not either distrubute or relay notes or self developed patches and/or models or ODF files Future Tense's unique take on them or revealing how the 'impossibles' work. By entering you agree to these terms. If the winner betrays this level of trust Future Tense will be compromised and there will be no Future Tense. If you are in any doubts if your work is posted below or in the runner up positions of 2 and 3, say so now and it'll be removed. I wont have Future Tense spoiled or leaked as it has in the past.
Now that thats been addressed:
The Top 3 (in no particular order):
1.
HAVEN CLASS
By: Claydo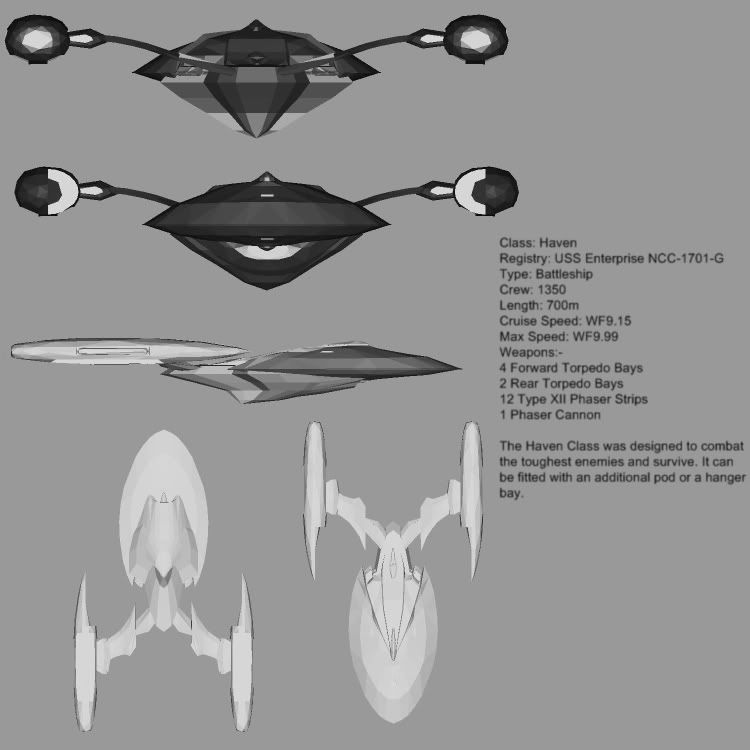 2.
GRYPHON CLASS
By: Rodglas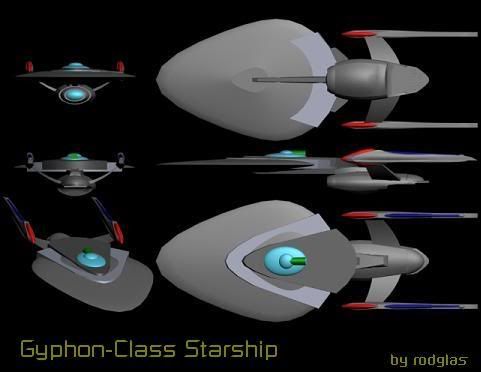 3.
ENTERPRISE CLASS
By: Martian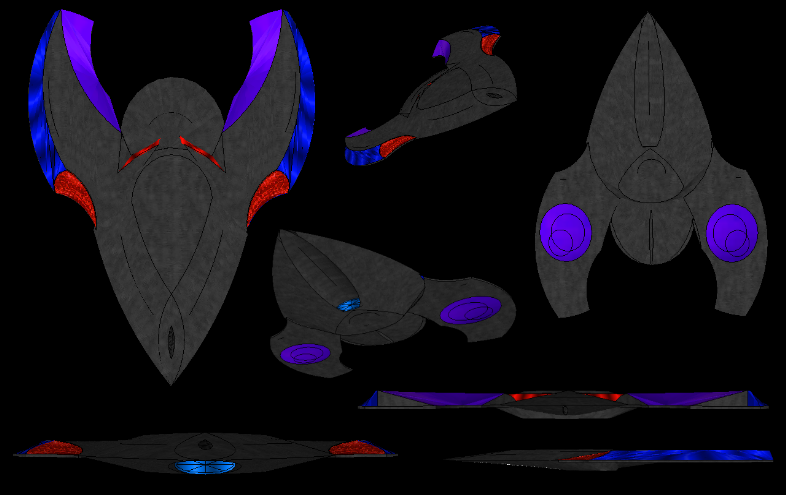 All three strike me as the most futurish looking ways, whilst most paid homeage to old Enterprise designs (mostly either the Sov, Ambass or Const) The New Enterprise needs to be more advanced and battle ready given the events from both Dominion and Sernaix wars. A note however, the 1701-F is dubbed Enterprise Class so Martian's name may have to be changed or anagramed slightly should it be selected to avoid confusion
I just want to reliterate my thanks to all that entered and good luck to one of the three finalists
Adam.