Ok So I'm pretty new to modding... discovered it only about 2 weeks ago.
Anyway, I discovered Armada 2 files and Armada Fleet Command and just went nuts downloading a bunch of different ships and stuff, I can add them to the game no problem. Where I keep hitting a block is getting the buttons to show up in the build menu
as an example I downloaded the NX Class from Enterprise, by Deemon (correct my spelling if its wrong) which is super cool. It didn't come with a build button, so I made one myself using Westworlds BBOM as a guide and named it gbfnx (64pixels x 64 pixels) and saved it as a .tga file.
So I have a .SOD and .odf called fnx and a button called gbfnx all saved in the appropriate folders (SOD-ships, ODF-ships, textures-RGB respectively)
and I edited the techtree and gui to include the ship and wire frame, all of which work beautifully...except the button is just a blank white/grey square, this happens for all customised buttons.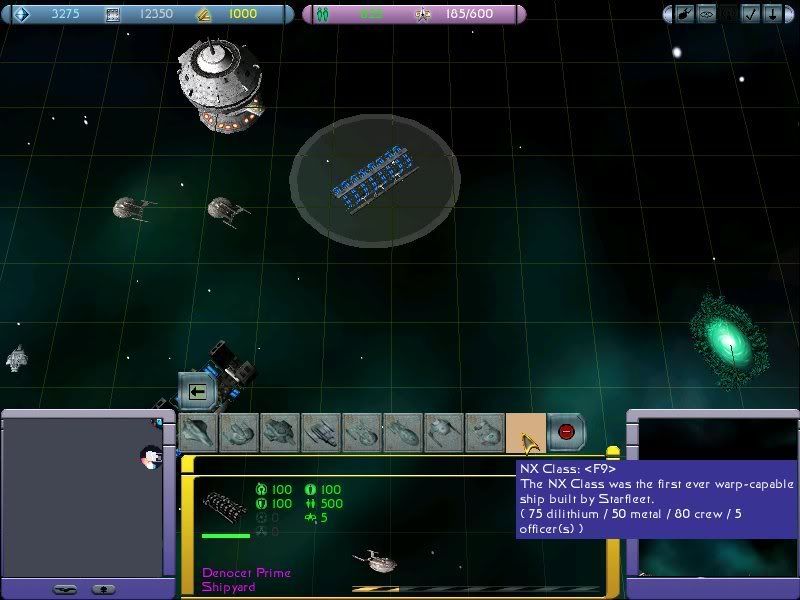 I updated the global_gui with the following under the section
# Federation build buttons
@reference=128
@tmaterial=default
@reference=64
b_fnx gbfnx 0 0 64 64
The only thing that seems to be different is the file size. All the others are 12kb even but my button is 12.3kb, I tried using a plain black background which reduced the size to 5kb and this also didn't help. With a lot of effort I managed to get the file to exactly 12kb.... BUT it still wont work.... I eventually found a button pack with the NX in it by Klingon on this site... but alas, even this did not work.
The thing thats really irritating me is that I have tried using the button for fscout and fbattle etc and it will show them just fine, so to me it seems like it must be a problem with the image itself.
If anyone could tell me where I'm going wrong I will literally love that person (but hopefully not in a scary way!)
Thanks in advance - let me know if you need any additional info...