This is a continuation of my only post from the old forum... there was a discussion going on in a thread where I mentioned how after you hail a number of times in tactical combat with the random event Gomtuu he will "befriend" you (so you no longer have to choose between "hail, auto, or fight" every time he crosses paths with one of your fleets or outposts).
No one had experienced it... so I did some exploring and took screenshots.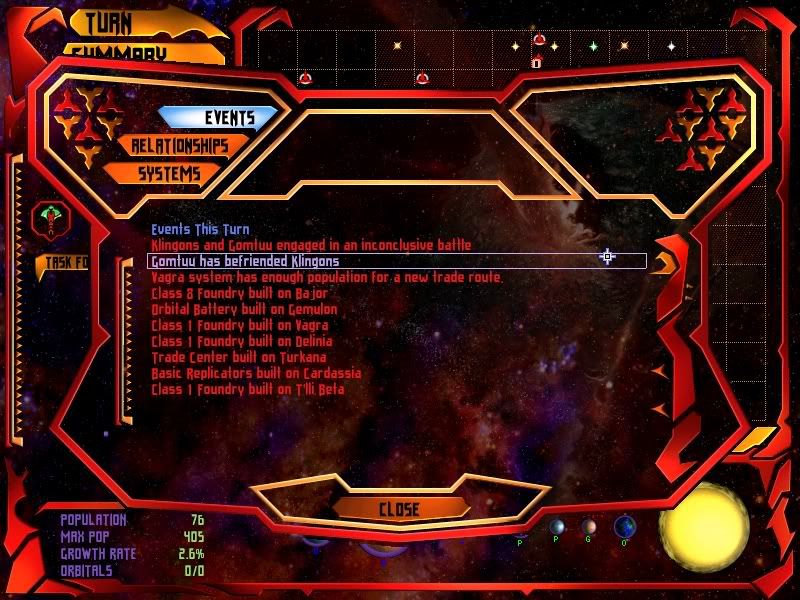 From what I remember, you have to enter into the tactical combat screen and select hail from there three times for Gomtuu to "befriend" you. On the third hail attempt he will also hail instead of retreating.
I successfully got "befriended" by Gomtuu as every major race (vanilla botf) using the same hailing technique.
Now, being befriended is almost completely useless. The only satisfaction you get from being befriended by Gomtuu is knowing that when he decides to reside in the same sector as one of your outposts for 20 turns, you don't notice.
In short, you can be friends with Gomtuu. Unless you'd rather just destroy it.