This file is now part of the BOTF All in One 1.0.0 installer
All The Ages 1.1 BETA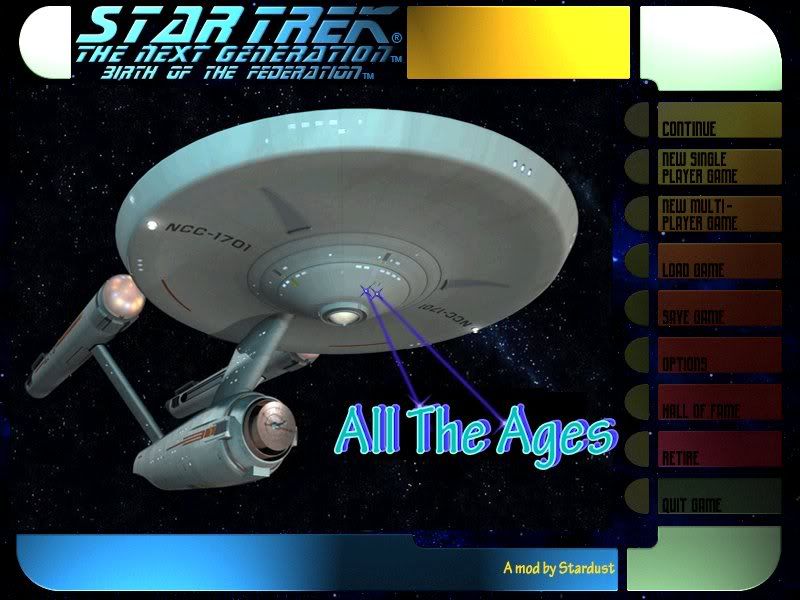 Using Vanilla 1.0.2 I have replaced the ships for all major races except for the Ferengi (as they have no other ships out there) to try and encompass the entire Trek timeline from Enterprise through the Original Series, movies, Next generation up till the events in Nemesis.
Most of the ships have been replaced for ship pack models available on the BOTF Forum and I've generally tried to make the game a bit more balanced, by retaining but toning down the advantages and disadvantages each empire had in vanilla.
The Empires have had a lot of their buildings changed about, I've changed a few of the minor races, made the tactical combat last a bit longer, and generally changed other things that used to bug me in vanilla.
I've even made some minor alterations to the random events in game.
The full details can be found in the readme file
readme.htm
(comes included with the mod anyway)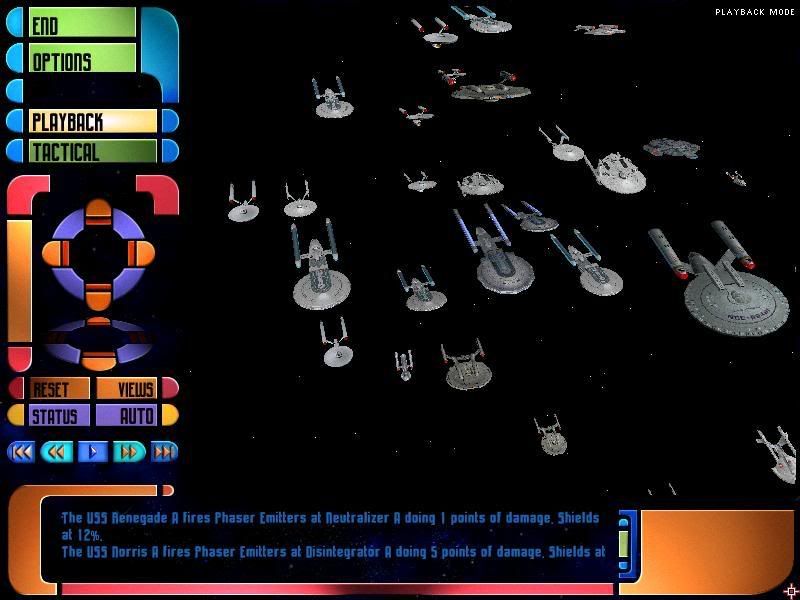 ******************************************************
As for installation, Thunderchero's instructed me in how to use the self installer programme and has made this all compatible with the multi mod installer project.
http://armadafleetcommand.com/onscreen/ ... 48&start=0
You can download the exe from my 4shared folder:
AAM 1.1H
Once downloaded, all you need to do is double click the exe and follow the setup wizard.
[Please bear in mind that this mod is a Beta. Providing there's no issues/errors it'll be added to the downloads section of the forum and i'll edit the url accordingly.]
*******************************************************
All comments, suggestions, bug reports welcome people.
happy gaming